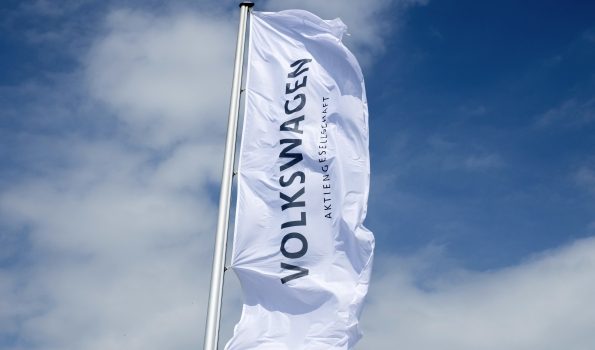 The Volkswagen Group continued its positive business performance and posted a record result despite challenging conditions in the first half of 2021.
This positive development was driven in particular by the premium brands Audi and Porsche and by Volkswagen Financial Services and as a result, impacts of the Covid-19 pandemic and global shortage of semiconductors were successfully minimised.
Deliveries increased by 27.9 percent to 5.0 (3.9) million vehicles over the weaker prior-year period, which was more severely impacted by the pandemic. Sales revenue even rose more strongly by 34.9 percent to EUR 129.7 (96.1) billion. The operating result was EUR 11.4 (first half of 2020 before special items: EUR –0.8) billion, far exceeding the previous record of EUR 10.0 billion (before special items) from the pre-crisis year 2019.
As planned, the Group has further increased the pace of its successful electric offensive. A total of 171,000 all-electric vehicles (BEVs) were delivered worldwide by the end of June, more than twice as many as in the prior-year period (+165 percent). After 60,000 BEVs were delivered to customers in the first quarter, that figure increased significantly as planned to 111,000 BEVs in the second quarter. The share of vehicles based on the Modular Electric Drive Toolkit (MEB) relative to all BEVs was already over 60 percent in the second quarter. The BEV ramp up will accelerate further in the course of the year due to the expanded model range. The Group has also systematically expanded its portfolio of models with a plug-in hybrid drive (PHEV) – and there is high customer demand for them: A total of 171,000 PHEVs were delivered in the first half of the year, more than three times the figure in the prior-year period (+204 percent).
Herbert Diess, CEO of the Volkswagen Group: "We're keeping up our high pace, both operationally and strategically. The record result in the first half of the year is clear proof of how strong our brands are and how attractive their products are. The premium segment performed especially well with double-digit returns, as did Financial Services. Our electric offensive is picking up momentum and we will keep on increasing its pace in the months to come. We are also realigning the company with our new Group strategy NEW AUTO so that we can tap future profit pools. In doing so, we are preparing Volkswagen to play a leading role in the new world of mobility."
VOLKSWAGEN REMAIN POSITIVE FOR 2ND HALF OF 2021